Precision turned parts, with automated machining processes.
At Smithstown UK, we offer a high precision, highly automated CNC Turning service to companies throughout the United Kingdom and worldwide. We provide turned parts to a wide range of customers in industries such as Medical Devices, Aerospace, and Automotive and can machine a wide range to materials from tool steels or medical stainless steels to aluminium or medical plastics.
Smithstown UK can offer a total CNC turned parts solution to meet your needs. We have invested heavily in multi-axis MoriSeiki and Okuma Turn/Mill machining centres and Citizen Swizz Lathes, all of which allow us to offer our customers high precision parts manufactured, using a highly automated process, resulting in with reduced setup and labour costs for our customers. We have also invested in Studer OD/ID Grinding machines and Agathon Centreless grinders for high accuracy grinding of hardened steels
Our quality systems offer full product validation where necessary. With an in-house design team we can offer guidance from design to prototype to a fully validated production run. We can also cater for all requirements of machined components and CNC turned tarts throughout England and the UK.
Call us : 0121 514 6623 for more information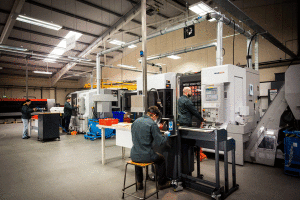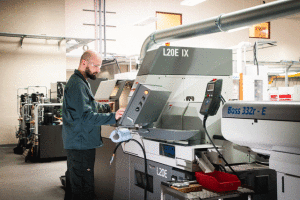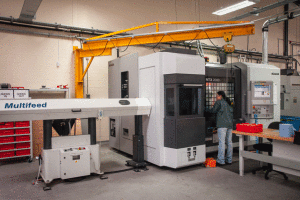 | Resource list | |
| --- | --- |
| Turning Department | – OD/ID & Centreless Grinding Department |
| 1 X Moriseiki NTX2000 Mill/Turn | 1 X Studer S21 OD/ID CNC Grinder |
| 1 X Moriseiki NLX1500 Mill/Turn | 1 X Studer S31 OD/ID CNC Grinder |
| 1 X Moriseiki NTX1000HSC Mill/Turn | 1 X Agathon Centreless Grinder Model 350SL |
| 1 X Okuma Multus B300 CNC 5 AXIS Mill/Turn | 1 X AgathonCentreless Grinder 150 – SL2 |
| 1 X Citizen Cincom L20E-IX SLIDING HEAD Lathe | 1 X Jones & Shipman surface Grinder with Dedtru |
| 1 X Hardinge Talent 6/45 Lathe | |
| | |
Smithstown UK Capabilities:
Quality

SO13485, ISO9001, ISO14001 certified
Full material or purchased part traceability
Environmental and temperature controlled QC laboratory
4 x Carl Zeiss CMMs with 3d scanning heads, ideal for reverse engineering and digitizing

Six Sigma principles applied to volume production
4 x OGP Smartscope vision inspection systems
Controlled QC laboratory environment
Product validation per FDA guidelines
PPAP, First Article Inspections, CMM reports, detailed Inspection /Calibration reports supplied with every job.

Turn/Mill Machining Centres Capabilities

Max turning Ø 610mm
Max part length1500mm
Spindle speed 20000RPM
Capto Backend increasing stability and accuracy
Through Spindle Cooling

 Simultaneous 5 Axis machining.
Tool storage capacity = 76
Bar Feed rate 40mtr per minute

OD/ID & Centreless Grinding
Capabilities

Distance between centres 650mm
Distance between centres 650mm
Centre height 175 mm (6.9″)
Roundness accuracy of under 0.0004 mm

Form and Thread grinding software enabling high accuracy grinding of threads,  curves and polygons.

Swiss Turning
Capabilities

Bar feeder, lights out manufacturing
Batch size mid to high volume.

Subspindle allows cross machining (simultaneously machining seperate operations on sepate parts being fed though the machine)

Live driven tooling on sub gangplate, allow machining of complex parts in one setup on one machine.

Materials Used

Wide range of Metals Machined

Carbon steels
Alloy steels
Tool steels
Stainless steel
Titanium
Aluminium
Copper, Brass, Phosphor Bronze and Cast Iron
Aviation Grade Steels – Inconel
Medical Grade Steels – 17-4ph, 440

Wide range of Plastics Machined

Acetals
Nylons
PTFE
PEEK
Tufnol

Machinery
MoriSeiki, Okuma, Citizen, Studer, Agathon