Injection Moulding UK – Smithstown have 40 year's experience in Injection Mould Design and Manufacture
With over 40 year's experience designing and manufacturing high precision multi-cavity plastic and wax  injection moulds; Smithstown are the injection moulding UK company of choice:
Project Management – each of our Project Engineering / Customer Service (PECS) Engineers has over 20 year's experience in injection mould making,
Product Development / Injection Moould Design – Team of in-house designers using the latest in CAD systems (Unigraphics, Solidworks, 3d simulations, mould flow analysis) to ensure designs are validated before manufacturing is started.
Mould Manufacturing – we have a team over 80 highly skilled machinists operating the latest technology and machines available across a full suite of manufacturing operations required in injection mould making.
Quality Systems – Smithstown UK are ISO9001 (Quality), ISO13485 (Medical Devices) & ISO14001 (Environmental Standard) certified. We offer F.A.T and tool validation with our tools.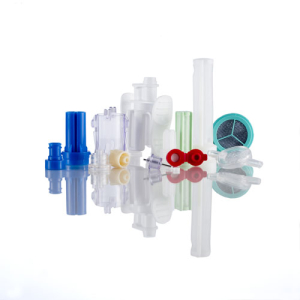 Expertise and Experience
Smithstown UK have both the expertise and the experience in designing technically challenging injection moulds for a wide range of industries such as;
Medical Devices (check valves, syringes,  IV drip components, stent delivery systems, test tube well plates, various medical fasteners and connectors)
Medical – Blood Filtration (manufactured dozens of adult and paediatric blood filtration moulds)
Automotive (cable loom connectors, airbag release system components. dashboard components)
Aerospace ( cabling connectors)
Defence (battery components)
Household Appliances (water filtration, dryer filters,  household bottles and bottle tops )
Packaging (tooling for high volume manufacturing of blister packs)
Consumer goods (soap piston dispensers, bottles, fasteners, bottle tops)
Electronics (moulded connectors, mobile phone components)
Looking for a UK injection moulding company that is ISO certified – ISO9001 (Quality Management Systems), ISO13485 (Medical Devices) and ISO14001 (Environmental Management), with a wealth of technical experience, as well as a vast array of equipment, then you have found us – Smithstown UK.
Mould Types
Across these industries we have designed and build moulds for customers with a range of different moulding requirements:
Plastic Injection Moulds, unscrewing moulds, rotary moulds, insert/over-moulding, multishot tooling, compression moulds, vacuum pack tooling, screen feeds, multi cavity moulds(have built 256 cavity moulds).
Wax Injection Moulds, wide experience in designing and manufacturing wax moulds for total knee replacement manufacturing process.
Injection Moulding UK company of choice – Smithstown. If you need a bespoke solution to your high volume plastic injection moulding product requirements then Smithtown UK could be the partner for you.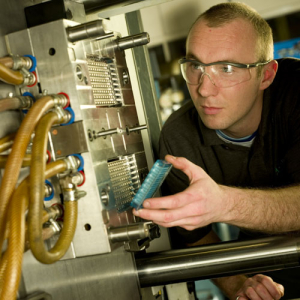 Experts in the field of design and manufacture of moulded and overmoulded filters
Several of our long standing customers over the last 40 years are leaders in the blood filtration component industry. In that time we have developed unparalleled expertise in the design and manufactured dozens of complex plastic injection moulds, manufacturing a wide range of filtration components such as various types of
Blood filters,
Check valves and
In-line vented leur adapters.
The components moulded by our tooling are used across every aspect of the medical industries such in epidural procedures, transducer protector filters, blood transfusions, syringes, intravenous drips, and others. We've successfully completed dozens of moulds in this market niche, working with various types of plastics and material types such as mesh or membrane filter. We have incorporated techniques such as:
Over-moulding,
Screenfeeds,
In mould punching stations.
---

Click here to read our case study about a customer who has recently surpassed 1 billion parts each from several tools designed and manufactured by Smithstown in the mid 90's. One of these tools has been scheduled for maintenance and refurbishment this year, (its first time in almost 20 years)
---
Mould Spares / Precision Components
We offer our customers a comprehensive manufacturing solution, as well as offering full mould design and manufacture. Smithstown UK can manufacture precision mould components and we can manufacture to drawings or 3d models. We also can also offer a reverse engineering service for your mould if necessary. At the end of this re-engineering process, we will provide you with a new set of drawings and high quality precision spares for your tooling. Please click on our Precision Components page to learn more of the type of work we do
Mould Maintenance & Refurbishment
For some of our customers, we have integrated as an extension to their business, operating as an outsourced mould maintenance department. We work to our customers mould maintenance schedule, performing regular scheduled tasks such as disassembly, cleaning, checking for wear or other problems. If replacement parts are required we can reverse engineer and digitise the existing components so that we are assured our replacement parts will work first time, avoiding downtime for our customers.
Call us: 0121 514 6623
Mould Testing Equipment
1 X Demag ET 150 500/320 Injection Moulding Machine
1 x Arburg Allrounder 270C Injection Moulding Machine
1 x MPI Wax Injection Moulding Machine