Precision Components, Precision Gauges , jigs, fixtures, production line support tooling
At Smithstown UK, we manufacture a wide range of precision components and tooling used for a variety of applications such as:
Devices used in manufacture of stents such as winding mandrels and balloon moulds;
Geometric profile gauges used in production process for total knee and hip implants;
Rotor vanes and rotor chassis for aerospace industry;
Precision components for production line support tooling;
Injection Mould spares;
Precision Jigs and fixtures.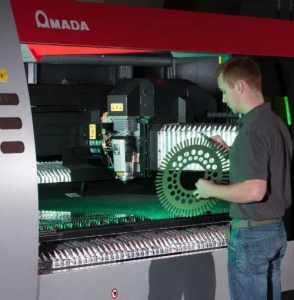 We can manufacture quantities ranging from custom-one-off quantities to low-to-mid volume manufacturing. Our experienced design team we can design precision jigs or fixtures to improve your production line efficiency.  With the high level of technology we have in place in our production plant, we are able to excel when operating at tight tolerances that are beyond the capabilities of other manufacturers.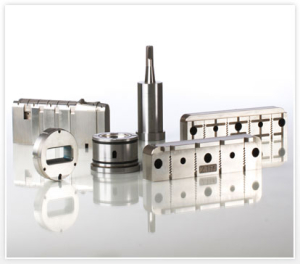 Precision machining services
Smithstown UK offer premier precision machining services. We utilise our extensive in-house CNC machining expertise to achieve high machining tolerances that meet our customers' needs.
As an ISO9001 and ISO 14001 accredited company, Smithstown UK ensure all processes meet our stringent requirements combining both quality and excellent service as part of the way that we work. We offer a wide portfolio of processes, some of which are detailed below:
Smithstown UK precision machining services specialise in production of custom one off jigs / fixtures / precsion components and low-to-medium volume production precision engineered components for specialist industries.
We supply precision components to a range of industry sectors including Medical, Oil and Gas, Aerospace, Defense, Formula 1, Packaging, Transport and Marine to the UK and overseas markets.
To discuss your precision components requirements please contact us now on +44 121 514 66231